I've had the pleasure to be coached and mentored by Chantelle. She is driven and the consummate professional in her field. I felt confident that she would be the right person to work with. She pushes you and it's hard not to look within to find the same energy to meet hers. Over the times that she worked with me she helped to build my confidence professionally, and helped me to see my leadership potential as it related to moving into more senior advancement roles. Chantelle encouraged me to step outside of my comfort zone, and helped me to overcome a number of self limiting beliefs that were hindering my ability to take my career to that next level. I recommend Chantelle to anyone interested in becoming the best version of themselves. If you are not afraid to do the work and ask yourself the tough questions, then Chantelle is for you. Thank you Chantelle – you have helped me in every area of my life, much more than you know or realize.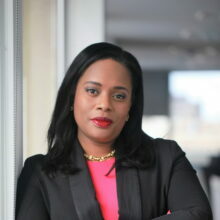 Director of Development, Faculty of Arts & Science, University of Toronto
Chantelle is one of the most capable, caring, and inspiring executive leaders I have had the privilege of working with. She has a special ability to unlock the highest potential in others, empowering them to meet their professional objectives and exceed what they thought was possible. As a talent management champion and coach, she employs a matchless combination of empathy, energy, collaboration, and results-orientation. Over the five years we worked closely together, Chantelle accelerated my personal growth by introducing me to a new paradigm of professional and interpersonal effectiveness, without which I would not be the leader I am today.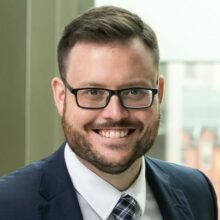 Director, Major Gifts, University of Toronto
Chantelle brings a depth and breadth of experience in both identifying talent and bringing out the best in individuals and teams. Her leadership style is informed by her multi-sector exposure, giving her a number of vantage points from which to approach challenges and opportunities. Chantelle's keen intuitive sense, genuine curiosity, and deep empathy enables her to offer insights and lessons from across these sectors to support ambitious goals. Her positive, accessible and generous approach builds trust and commitment to growth and ongoing development on the part of individuals and organizations.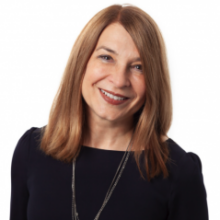 Assistant Vice-President, Alumni Relations, University of Toronto
Chantelle is a highly collaborative and strategic leader who easily builds confidence and trust in her teams, using a coaching style to inspire others to be their very best. Over the 20 years that we've known each other as industry and then university colleagues, I have admired her ability to manage in complex, nuanced environments with intelligence, acuity, diplomacy and grace. Chantelle is warm, genuine and someone I would not hesitate to recommend for any complex mandate requiring talent management and strategic leadership.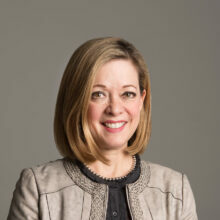 Assistant Dean, U of T Faculty of Law (1999 - 2016); Executive Director for External Relations, Ted Rogers School of Management (2017 - 2019); Mediator & Leadership Coach (2015 - present); Creative Director, https://kidnergallery.com
Chantelle is a courageous and trusted leader and advisor. Her strategic instincts, together with her ability to turn vision into actionable steps make her a highly sought after thinker, influencer and coach. With the breadth and depth of her experience in business, academia and philanthropy, she understands how to thrive and succeed in a variety of cultures and that each individual has a unique path. With her wonderful blend of empathy, intelligence and analytical strength, and now with her coaching credentials, Chantelle is perfectly placed to support individuals across career stages to find success and personal fulfillment. I would highly recommend Chantelle to anyone seeking career growth or transition support.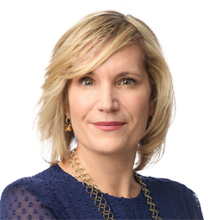 Chief People Officer, Canada
Norton Rose Fulbright Canada LLP 
I had the pleasure of working with Chantelle at the University of Toronto for several years. One year in particular, Chantelle provided interim senior leadership to our team in Advancement Talent Management. During this time, I benefitted from Chantelle's authentic and empowering leadership which challenged me to grow personally and professionally. Chantelle found ways to provide me with new experiences to increase my confidence and hone my skills and abilities to set me up for future success.
In addition, Chantelle advocated and supported new programming in our portfolio, allowing our team to bring even more value to our constituents. She is a skilled leader, coach, champion and mentor who brings positivity and immense value to the individuals and teams she works with.
Director, Advancement Talent Management and Programs, University of Toronto
Chantelle led the Student and Associate programs at Stikeman Elliott, Toronto from 2000 to 2003. She was responsible for all aspects of talent management for this group of about 120 lawyers and law students, working closely with the firm's management and our partnership's committees.
Chantelle was very successful in this role and was highly regarded by students, associates and partners alike. She has a wonderful touch with hiring, mentoring and developing people as she is able to quickly build rapport and trust, to treat each person as an individual, to draw out what is important to them, and to support a diverse range of people in the different ways they may need. She showed practical wisdom and good judgment in the difficult task of selecting candidates who were most likely to be successful in a demanding environment. She was also thoughtful and creative in designing and continuously improving programs that would support and accelerate student and lawyer development once they joined the firm.
Chantelle was equally adept at inspiring confidence and building consensus amongst senior people across the partnership. She has a quick mind, reads and seeks out new knowledge with interest, and expresses her ideas persuasively. She has a strong work ethic, willingly takes on stretch projects, and is always well prepared, organized and reliable. These qualities, combined with her great personal warmth and her ability to draw people together and find common ground, enabled her to lead committees and different stakeholder groups effectively through difficult projects and decisions.
I highly valued Chantelle as a colleague when we worked together and have continued to seek out her perspectives and advice on a range of different topics over the years.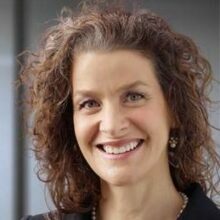 Stikeman Elliott Co-Managing Partner, Toronto (Retired from Role 2021)
Chantelle possesses two great qualities for a leader – she is both strategic and empathetic. She has a wonderful ability to ensure that every member of her team feels heard, validated and engaged. I can still hear her voice in my head when faced with certain complex decisions in the workplace. Chantelle is someone able to distinguish between the forest and the trees and she knows when to focus on one or the other. As a coach and consultant, Chantelle brings to the table her unique background: significant experience in professional services as well as academic advancement along with her active listening skills and coaching credentials. I am pleased to act as a referral to anyone considering working with Chantelle.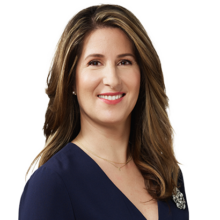 Chief Legal Talent & Culture Officer - DAVIES (Montreal Office)
Chantelle is an engaging and empathetic leader who is always willing to support shared goals, to help direct reports grow, and to work collaboratively across the institution to advance our values, commitments, aspirations, and mission. She is thoughtful and strategic in her outlook, warm and calm in her disposition, and brings a sophisticated perspective and analytical rigor to interactions and projects.
She leads in a collegial manner, with an eye on mutually beneficial outcomes for all involved. She is a reliable, compassionate, and genuine partner, ready to offer support in whatever way she can to advance individual growth and organizational success. She is a champion of inclusive talent cultivation and development. She embodies values of leadership that promote the building of relationships that enhance the capacity of colleagues to pursue common goals at the enterprise level. At the same time, she empowers them to undertake creative initiatives that are reflective of, appropriate for, and impactful within their particular local contexts.
It has been a pleasure to serve with such a pleasant human being, a supportive and accomplished colleague, and a consummate professional. Chantelle leads with purpose, empathy, an inclusive orientation, passion for the collective good. She promotes a vision for enabling the success of others and for building the next generation of leaders. These qualities and her contributions as a leadership coach par excellence facilitate mutual flourishing for all, including the development of a program for building and sustaining a highly talented community of colleagues, which has allowed us to achieve our fundraising and advancement objectives.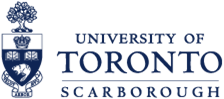 Vice-President, University of Toronto; Principal, University of Toronto Scarborough Campus; Professor, Department of Political Science; Professor, Department of Global Development Studies
Chantelle is one of the most amazing advancement experts I have ever worked with. She has keen instincts, deep knowledge of the industry and superb social and people intelligence. Chantelle is an outstanding collaborative partner and empowers other leaders to grow and succeed. She would undoubtedly get you to the next advancement level.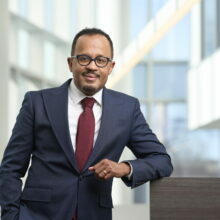 Dean - Jack, Joseph and Morton Mandel School of Applied Social Sciences; Case Western Reserve University
Chantelle is a passionate leader who thrives on supporting and empowering colleagues and teams to define and realize their vision and goals. I was lucky enough to work side by side with her as talent management leaders at a major law firm. I saw first-hand the positive impact Chantelle had on the careers of so many lawyers as well as practice groups through her caring style, hard work, professionalism, and strategic thinking. I have watched her flourish throughout her career in professional education and philanthropy achieving incredible results. Chantelle is a visionary leader whose sense of purpose drives her to help others. I highly recommend Chantelle to any individual or organization seeking coaching support to reach their goals.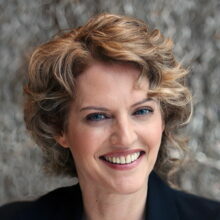 Stitt + Zosky - Legal Search and Consulting